Bill SB686 Passed
The evening of Thursday, March 16, 2023, Bill SB686, the Child Victims Act, passed the Maryland Senate, 42 to 5.
Next week HB1, same as SB686, goes to the House of delegates for a vote.
Breaking News in the Baltimore Sun
The Maryland Senate voted 42-5 to pass Senate Bill 686, which would remove the civil statute of limitations for child sexual abuse lawsuits and allow survivors to file lawsuits regardless of when their abuse happened.

Thursday night's vote was likely the final major hurdle for the bill, known as the Child Victims Act, which now heads to the House where it has passed each year it has been introduced.

By Lee O. Sanderlin
Baltimore Sun Mar 17, 2023 at 2:58 pm
I think we are making history!!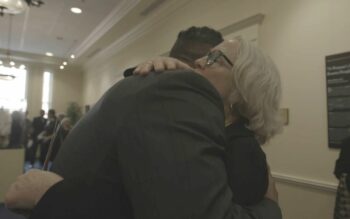 Letter to the Editor Published
February 28, 2023
My letter of appreciation for Maryland Delegate C.T. Wilson and all he has done for survivors of child sexual abuse, was published March 15th in the Baltimore Sun's "Letter to the Editor" section. I was not aware of how grateful I was until I met him before we both testified before the House Committee.
I had a quick interview with Janay, WMAR 2new's journalist. We talked about the upcoming release of the MD Attorney General's report.
Shown March 13