Walking with Aletheia: a survivor's memoir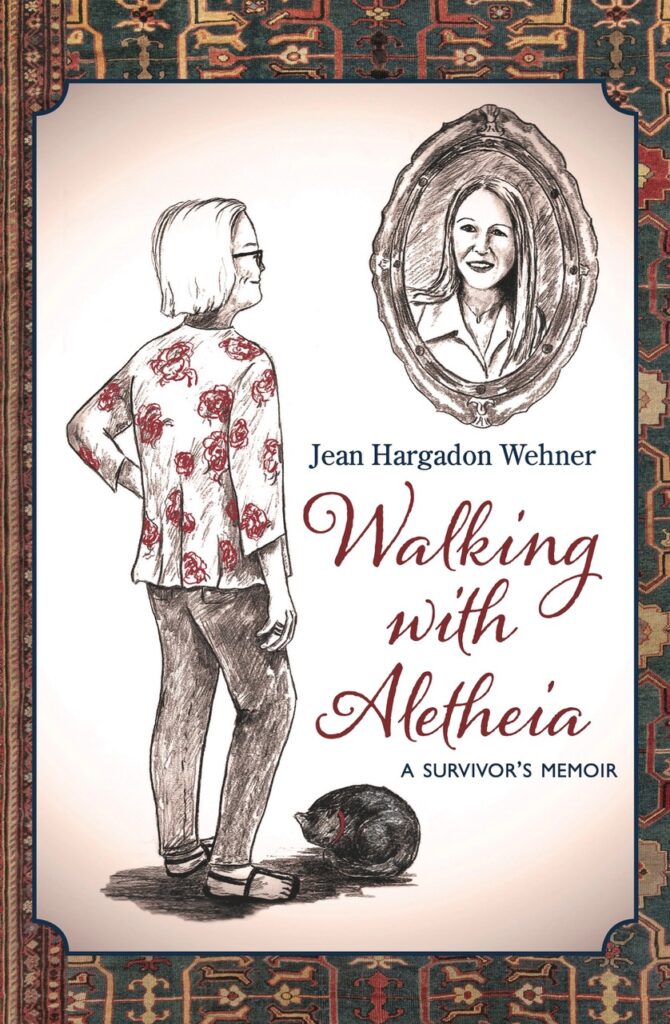 Walking with Aletheia is the story of Jean Wehner's experiencing — for the first time as an adult — the terror and pain felt by "the child within" when she was abused and then threatened with death. It explores the way her mind protected her by severing unfathomable experiences and memories until later. Then with the help of family, friends, contemplative prayer, counselors, and her spiritual guides, she has been facing that fear and integrating with her inner wounded child.
It is a gift of her ongoing work on body, mind, spirit, and emotions to have found her voice.
"My purpose in writing is to help me and others who have gone through traumatic situations. I hope that by telling my story others will be motivated to look for similar supports. It is my further hope that they may find reflective prayer, deep imagery, and free flow journaling helpful in dealing with past trauma."
An astonishingly vivid "survival document" by a courageous writer who spent several decades healing from numerous rapes by Catholic priests and cops at a Catholic girl's high school in Baltimore. This shocking memoir is a "must-read" for all those who are determined to stop the sexual abuse of children.
–Tom Nugent, author of Death at Buffalo Creek (W.W. Norton) and a reporter on the Emmy-nominated Netflix docuseries, The Keepers.
---
Conversations with My Self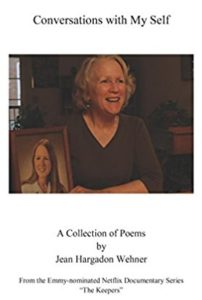 by Jean Hargadon Wehner
Conversations with My Self is a collection of poetry that I hope gives people a bit more flavor for who I am as well as a glimpse into my healing process.
Mainly, I hope this book will be a helpful tool for other survivors of abuse, their families, and the people who work with them.